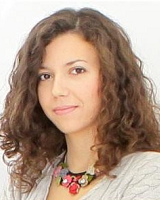 CV
I hold a diploma in Electrical and Computer Engineering and an MSc in Information Systems from Aristotle University of Thessaloniki. On November 2015, I successfully defended my PhD thesis on the topic of "Knowledge discovery from evolving social media data" at the Informatics department of Aristotle University of Thessaloniki, under the supervision of Professor Athena Vakali.
Since April 2009, I am a member of the OSWINDS research group at the Aristotle University, and have participated in several R&D projects as a researcher and developer.
Research Interests
– Management and mining of evolving data from Web sources and social networks.
– Graph mining and text processing methodologies.
– Big data analytics.
– Real time data processing/mining algorithms.
My current research activities mainly lie on the intersection of four topics: abnormal activity detection, dynamic community detection, sentiment detection, and social data analysis for location-based service provision.
Links: Ms Giatsoglou Linkedin page
Contact Maria Giatsoglou at: mgiatsog {[at]} csd {[dot]} auth {[dot]} gr